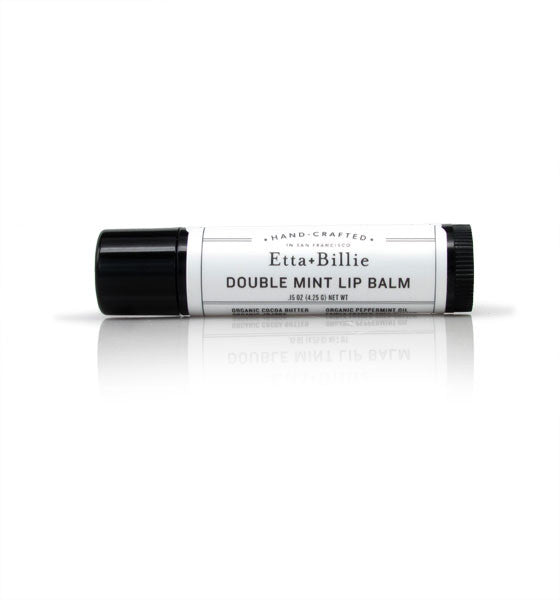 Etta + Billie, Double Mint Lip Balm
A perfect combination of cooling + stimulating peppermint + spearmint. Lip Balm + Salve is packed with nourishing oils to condition, moisturize, and soothe lips. Seal moisture in lips + protect them from external exposure with a nourishing mix of fairly traded shea butter and organic antioxidant rich coconut oil and cocoa butter. 
We feature a handful of makers and artists like Etta + Billie who are not based in Northern California. Etta + Billie was founded and based in the city of San Francisco for many years. In 2020 they moved to SoCal to be closer to family. We love Etta + Billie's soaps and scents and we didn't want to stop working with Alana, the maker and wonderful spirt behind Etta + Billie, so we continue to offer a handful of our Etta + Billie favorites - Enjoy!