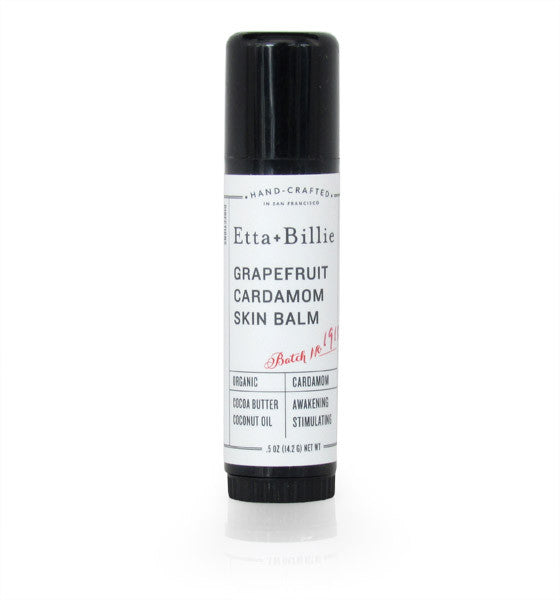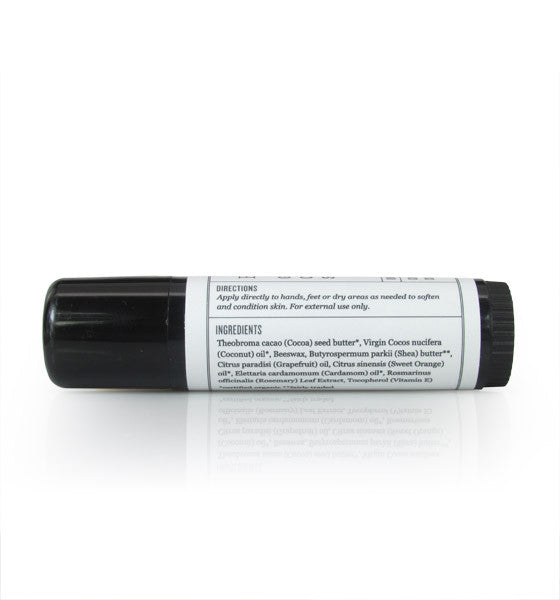 Etta + Billie, Grapefruit Cardamom Skin Balm
An uplifting exotic spicy blend of bright fresh pink grapefruit + herbaceous sultry cardamom. Warming, stimulating lotion bars are the perfect way to replenish moisture to your hands, cuticles and any other dry spots thanks to the skin nourishing mix of organic cocoa butter, fair trade shea butter and organic virgin coconut oil. 
We feature a handful of makers and artists like Etta + Billie who are not based in Northern California. Etta + Billie was founded and based in the city of San Francisco for many years. In 2020 they moved to SoCal to be closer to family. We love Etta + Billie's soaps and scents and we didn't want to stop working with Alana, the maker and wonderful spirt behind Etta + Billie, so we continue to offer a handful of our Etta + Billie favorites - Enjoy!