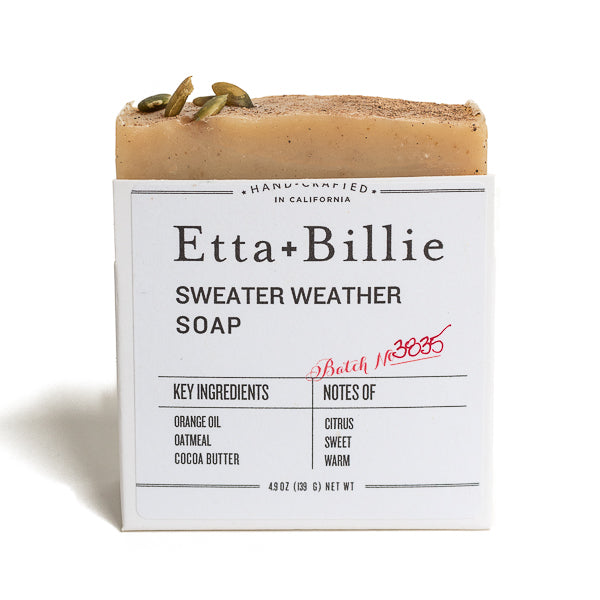 Etta + Billie, Sweater Weather Soap
Autumn calls for all things cozy and warm. Etta + Billie's Sweater Weather soap embraces the Fall and winter season with its deliciously luscious vanilla, creamy oats, bright fresh orange, and holiday spices like cinnamon and nutmeg.
We feature a handful of makers and artists like Etta + Billie who are not based in Northern California. Etta + Billie was founded and based in San Francisco for many years. In 2020 they moved to SoCal to be closer to family. We love Etta + Billie's soaps and scents and we didn't want to stop working with Alana, the maker and wonderful spirt behind Etta + Billie, so we continue to offer a handful of our favorites - enjoy!