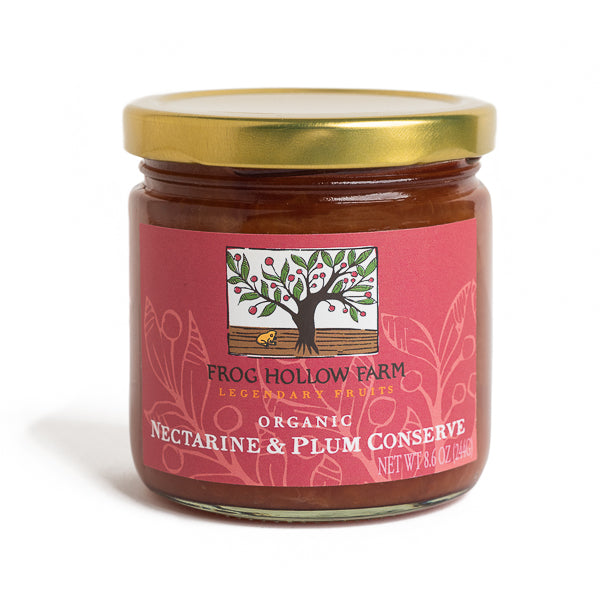 Frog Hollow Farm, Organic Nectarine Plum Conserve
A tantalizing mix of tart and sweet with organic nectarines and plums. Made with 100% organic ingredients, and stirred up with care in the Frog Hollow Farm kitchen to bring the pure taste of quality tree-ripened fruits to your table. 8oz.
Ingredients: Organic Nectarines, Organic Plums, Organic Sugar, Ascorbic Acid (Vitamin C) and Citric Acid.