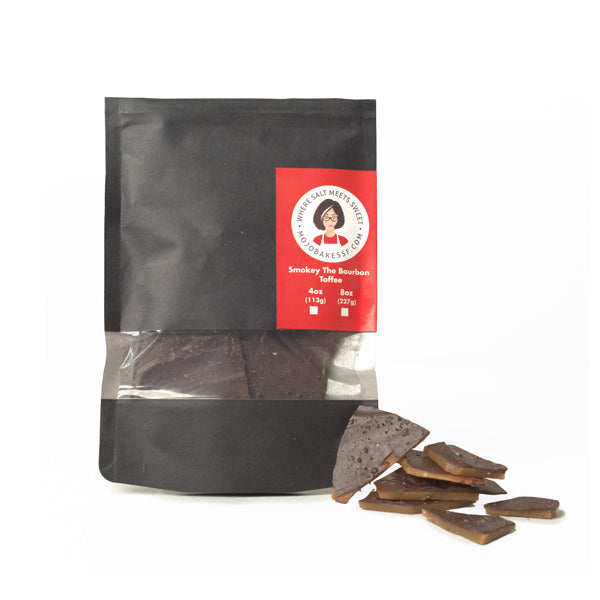 Mojo Bakes SF, 'Smokey The Bourbon' Toffee
Bourbon and liquid smoke are added to sugar and given a good soak. This, plus a longer, slower cooking time gives off a butterscotch aroma and color. The toffee is enrobed in 70% single source dark chocolate and topped with black salt and smoked sugar. This is for grown ups. 4oz.
Mojo Bakes! SF is women owned and operated and based in San Francisco.