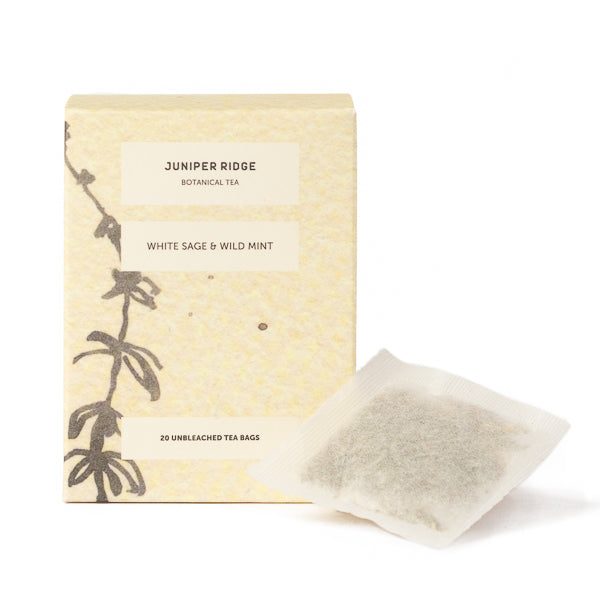 Juniper Ridge, White Sage & Wild Mint Tea
Caffeine-free natural botanical herbal tea made from white sage and wild mint. Tasting notes – earthy, herbaceous, and bright mint. Brew with hot water and serve warm or over ice. 20 unbleached tea bags.
Box is made from SFI (Sustainable Forestry Initiative) material and is printed with environmentally friendly inks.
INGREDIENTS: White Sage (Salvia apiana), Peppermint (Mentha piperita).