We take your ideas and create thoughtful gifts that will be enjoyed and appreciated. Every gift crafted at Sincerely SF is made with care and consideration for the recipient. Check out our range of branding and customization options to make your gifts truly personal and one of a kind.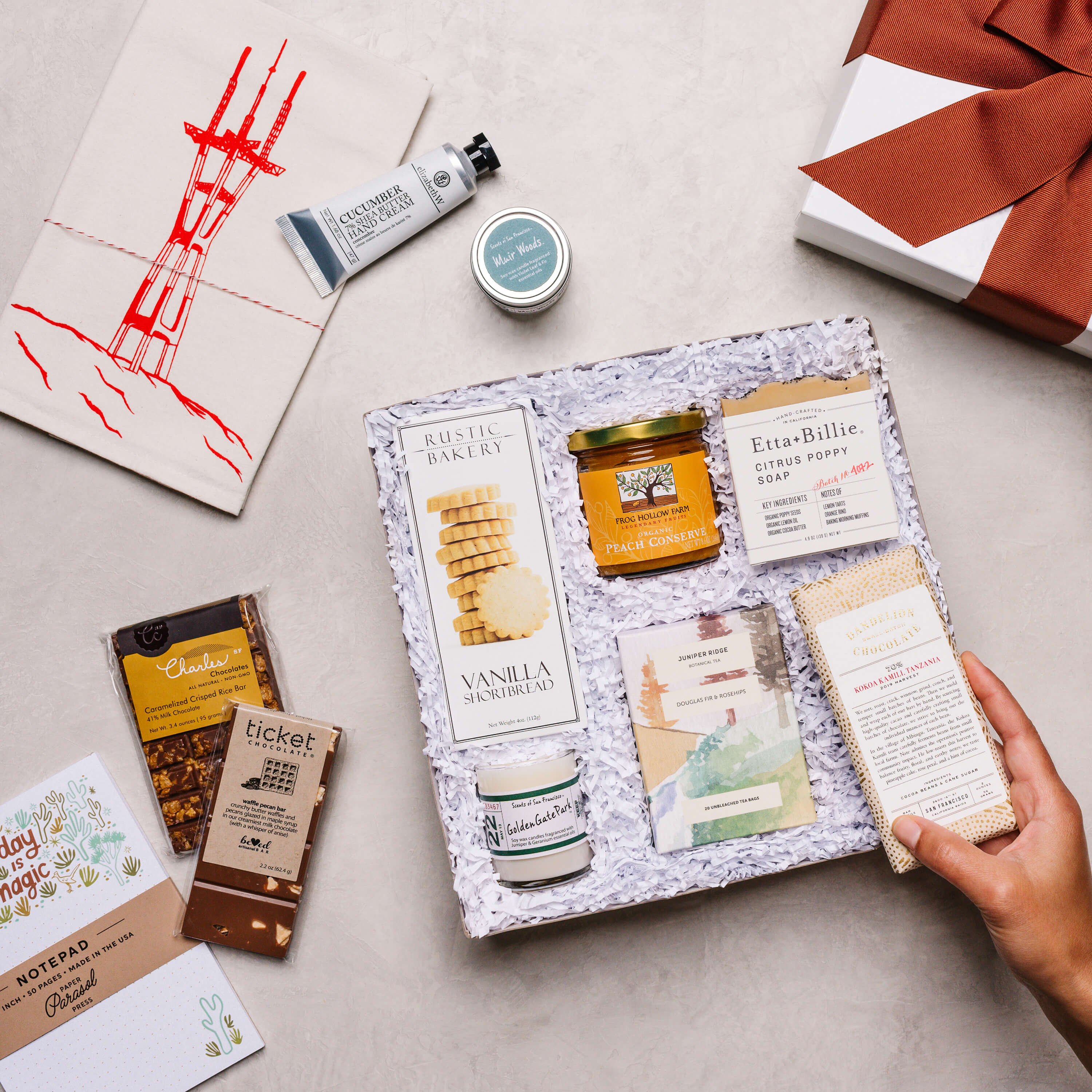 Create & Customize
Tell us about the gifts you are looking for, the type of items you would like and the price you want to pay.
We'll then email you photos of sample gifts with your criteria for you to review.
From there we work with you one-on-one to select the items that your recipients will appreciate. Check out our branding options to see how we can personalize all your gifts.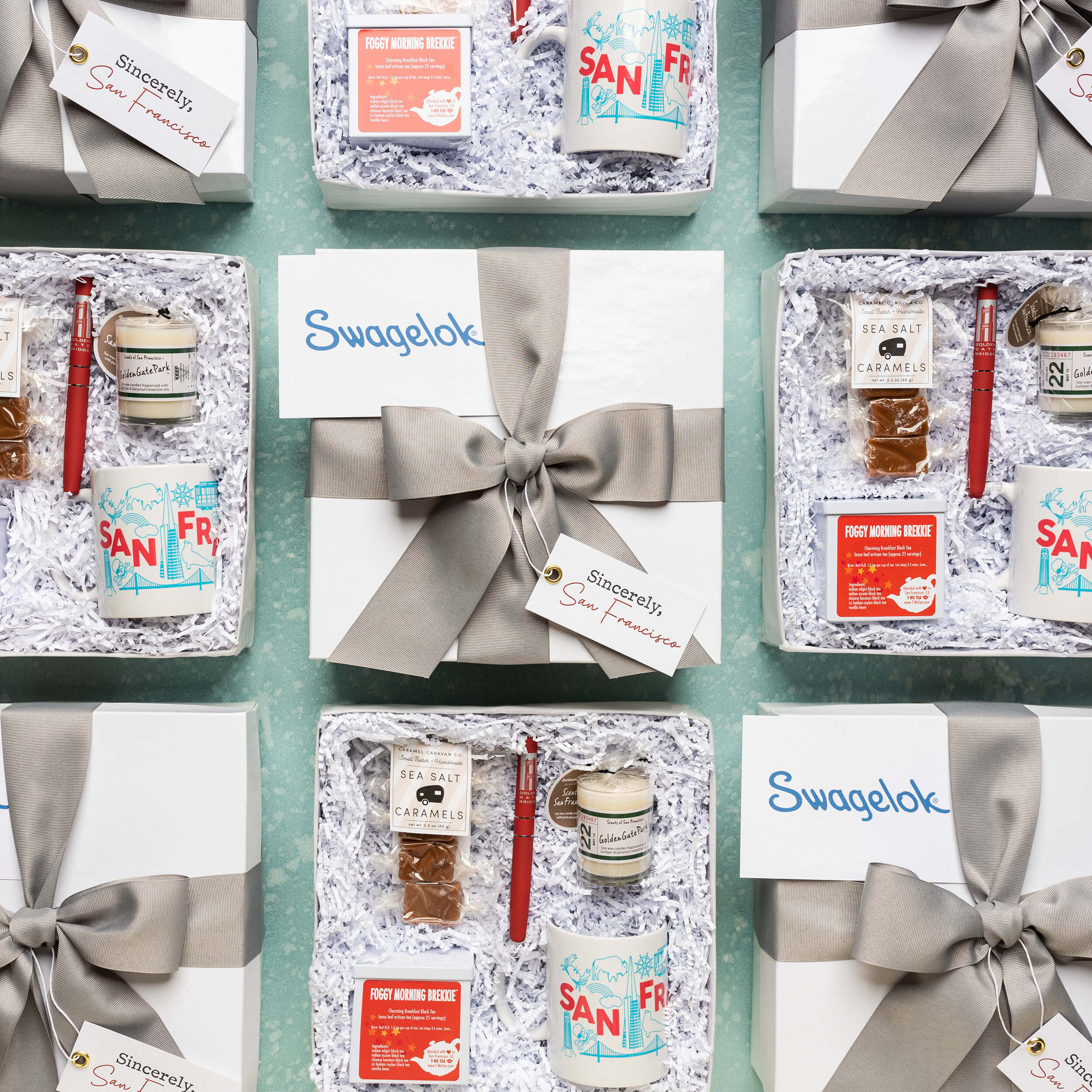 Proposal & Payment
When you are happy with the items and gifts you've chosen, we'll email you an invoice for you to review & pay online.
Or we can send you and your team a detailed project proposal for approval with pricing, shipping options, payment details and a fulfillment timeline. 
When you are ready to move forward, we will contact you about your payment preferences and process your order.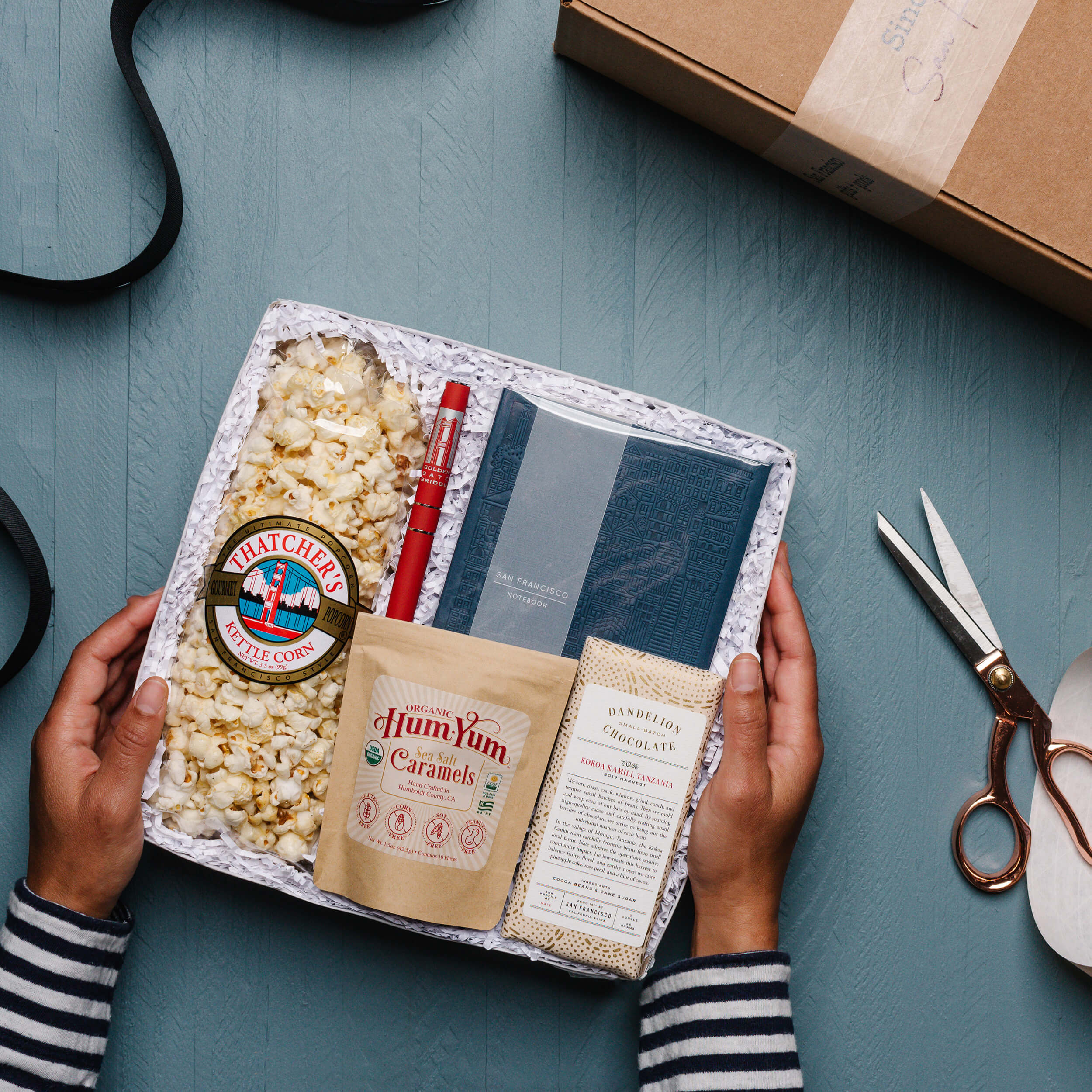 Fulfillment & Delivery
We craft each gift with care and ship/deliver on the date you choose to your San Francisco office, hotel or event space; or ship each gift directly to the individual recipients.
You'll receive delivery & tracking information via email or with a provided master tracking document so you can know when each gift box has been received by the recipient. 
We can also store your gift boxes if you choose to stagger shipment as needed.
LET'S WORK TOGETHER
Let us know what you have in mind by submitting your inquiry below and a team member will get right back to you.
What Our Clients Have to Say
Got the boxes and they look LOVELY! Definitely sharing your info with my colleagues so that we can all benefit from your amazing service and products
We have been working with Sincerely SF to curate our "Welcome to San Francisco" gift boxes for new employees for the last 4+ years. The packaging is beautiful, the ingredients are always fun, and everyone loves them.
Our people are LOVING the gift boxes!! Everyone I've heard from says that not only are the contents delicious but that the presentation and packaging was just as amazing and beautiful! Thank you again for making my job so easy!
Just wrapped up the Board Retreat and the gift boxes were a big hit!! They fit perfectly with our theme. Thank you so much for your hard work in putting all of them together.
The gift boxes are beautiful. Thank you so much for the quick turnaround and exceptional service.
Thank you again for your help in creating the holiday gift boxes in December! Everyone absolutely loved them.
The boxes were a hit! Our colleagues loved them.
Everyone loved the gift boxes and I will be in contact again.