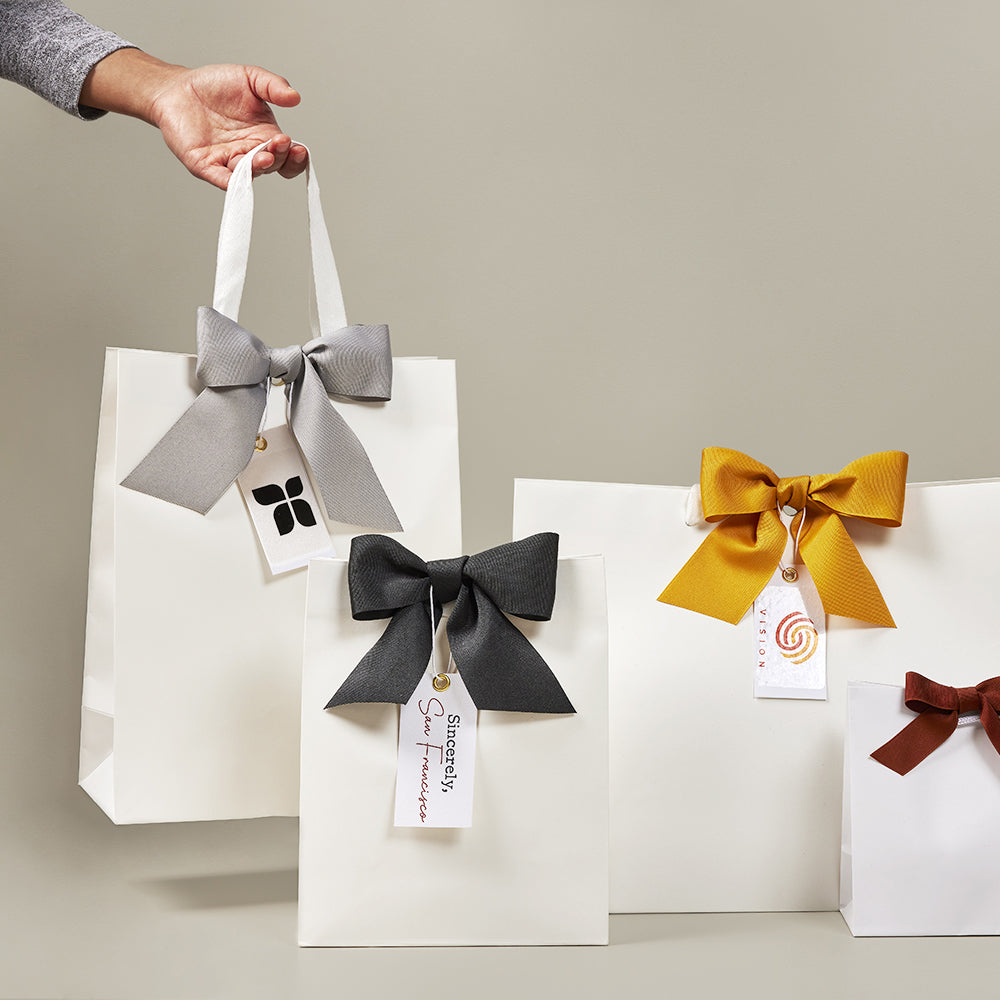 White Gift Bags
Make it easy for your recipients to take their gifts on the go. Whether you're gifting 1 special small item or a whole trove of goodies, ...our bow-tied white gift bags come in 4 sizes and can go anywhere.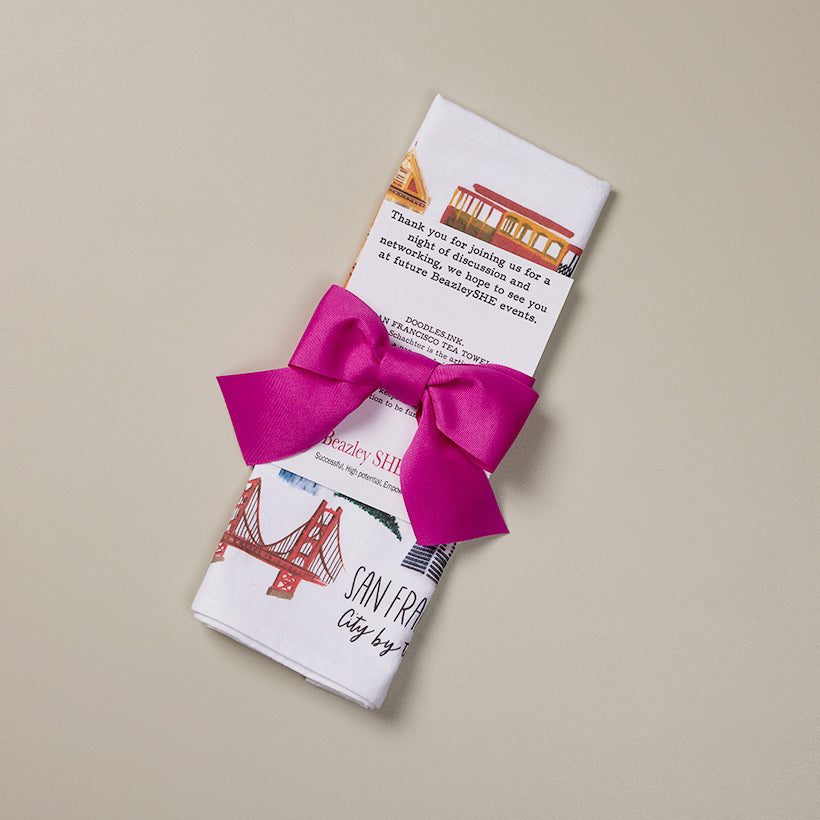 Bow-Tied Gifting
When you want to make your recipients feel special without any packaging we will bow-tie an item or small bundle and tuck a personal message from you or an info card about the event into the bow.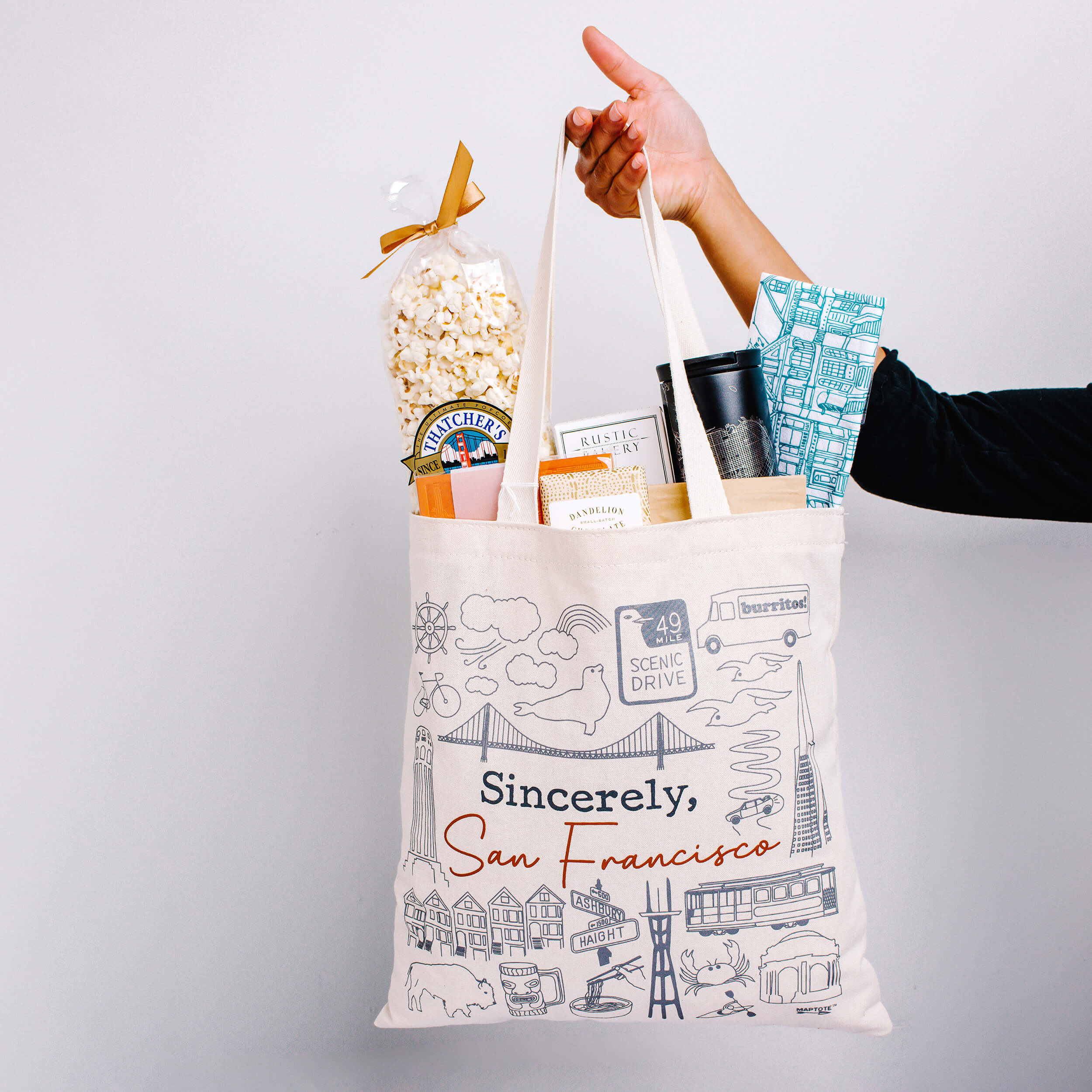 Reusable Tote Bags
Gift your items in an environmentally friendly reusable cotton canvas tote bag. Choose from our selection of tote bags or ship us your branded tote bags and we'll fill them with Sincerely SF goods and any items you provide and deliver them to your event, hotel or office.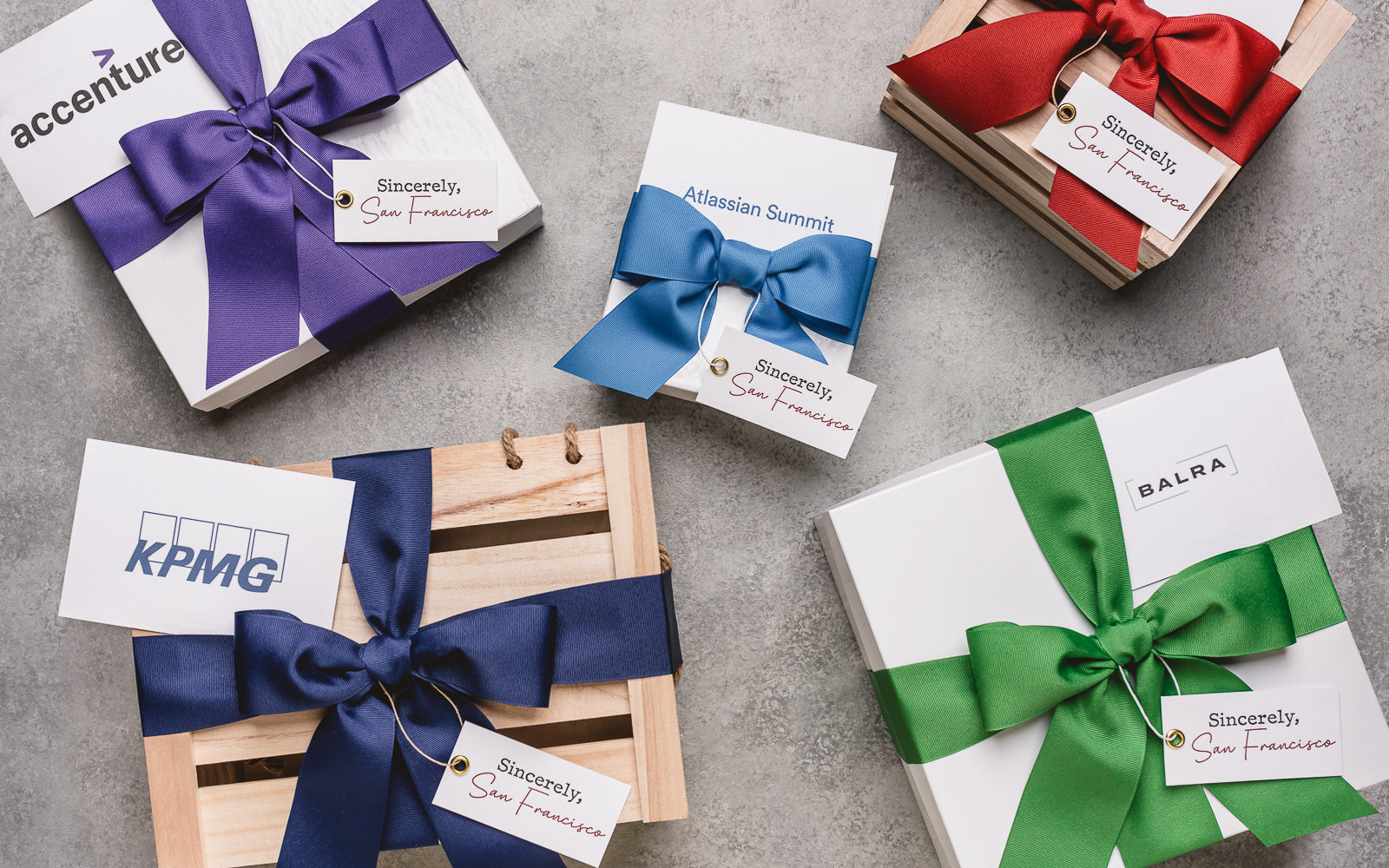 Ribbon Colors
Let us know if there is a ribbon color you would like that goes with your logo or event colors and we'll email you the ribbon color options to choose from. Minimum 15 gift boxes/bags. Please allow for a 2-week lead time.
Add Your Items
Add your own branded items to your gift boxes. Ship or drop off the items you would like to have included with or inside your gift boxes and we'll take care of it.
Info Cards
Add information cards with descriptions of each product and the makers who made them on either our Sincerely San Francisco or blank cards that can be customized with your logo and/or personal message. $2 per card.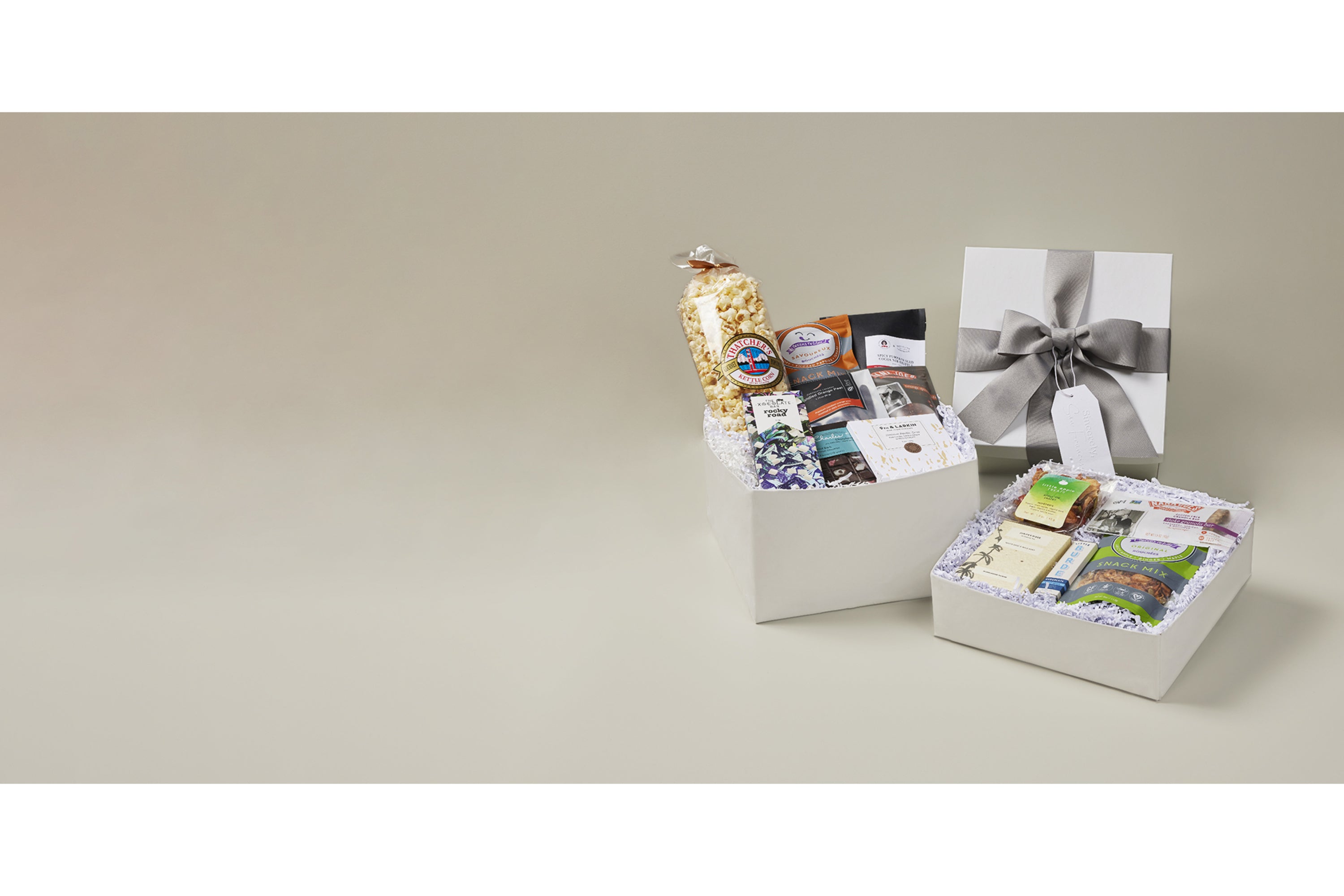 Dietary Restrictions
 Have a few people who need something a little (or a lot) different than everybody else? Just let us know what their needs are and we'll create the perfect gift for them.