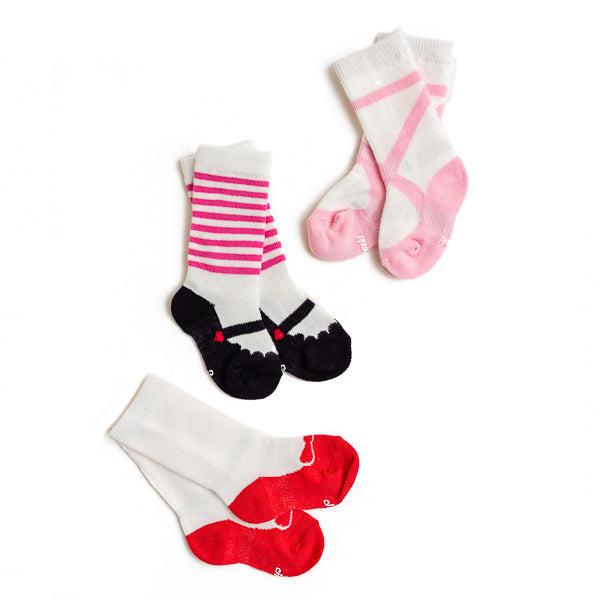 Cheski Sock Co, Girls Shoes Baby Socks
This 3-pack shoe style of 0 - 9 months baby socks rocks! Included are a trompe l'oeil Ballet Slipper, Mary Jane and Ruby Slipper. All socks feature Cheski Sock Company's patent-pending kick and slide proof sock design with elastic re-enforcements to keep socks in place. Made of 63% cotton, 28% nylon, 3% spandex 5%, Polyester 4%.
Machine wash, tumble dry low. For 0 - 9 months.