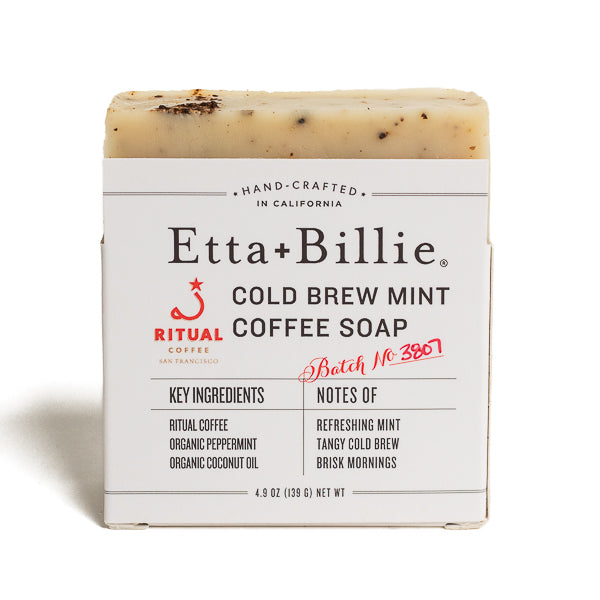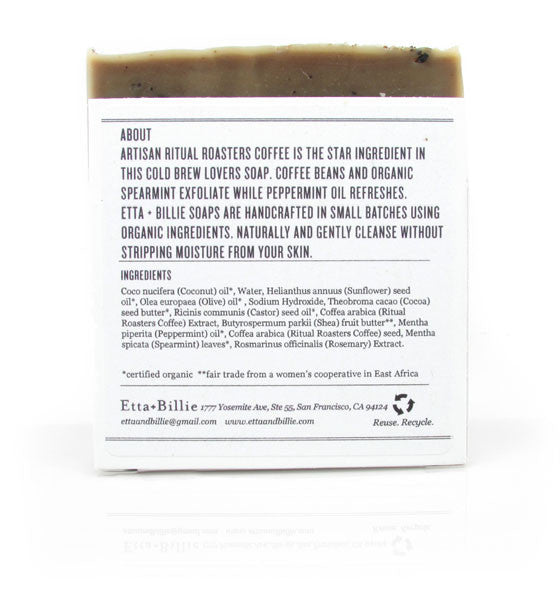 Etta + Billie, Cold Brew Mint Coffee Soap
San Francisco based artisan Ritual Roasters coffee is the star ingredient in this caffeine lover's soap. Packed with rich skin soothing antioxidants, coffee oil adds a subtle aroma and freshly ground coffee exfoliates dead skin cells and stimulates circulation aiding the body's natural ability to rid itself of toxins. This soap has been handcrafted in small batches using organic ingredients. Naturally and gently cleanse without stripping moisture from your skin. 
We feature a handful of makers and artists like Etta + Billie who are not based in Northern California. Etta + Billie was founded and based in the city of San Francisco for many years. In 2020 they moved to SoCal to be closer to family. We love Etta + Billie's soaps and scents and we didn't want to stop working with Alana, the maker and wonderful spirt behind Etta + Billie, so we continue to offer a handful of our Etta + Billie favorites - Enjoy!