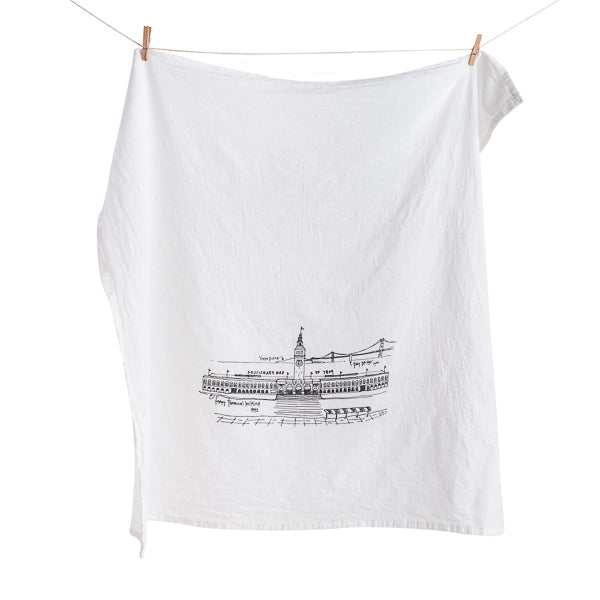 Girls Can Tell, Ferry Terminal Building Tea Towel
San Francisco's iconic Ferry Terminal Building was built back before there were bridges crossing the bay, when ferries were way more important to the city. Today it's a registered landmark and houses marketplaces, a food hall, retail and restaurant spaces. Each 100% cotton kitchen dish towel measures approximately 26 " x 26". Machine washable, tumble dry. Milled + printed in the US on white cotton.

We feature a handful of makers and artists like Girls Can Tell who are not based in Northern California. They create beautiful SF themed products and share our love for San Francisco.