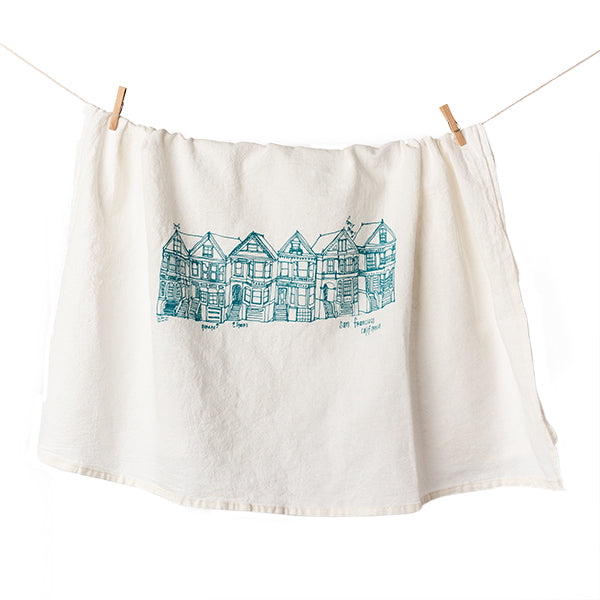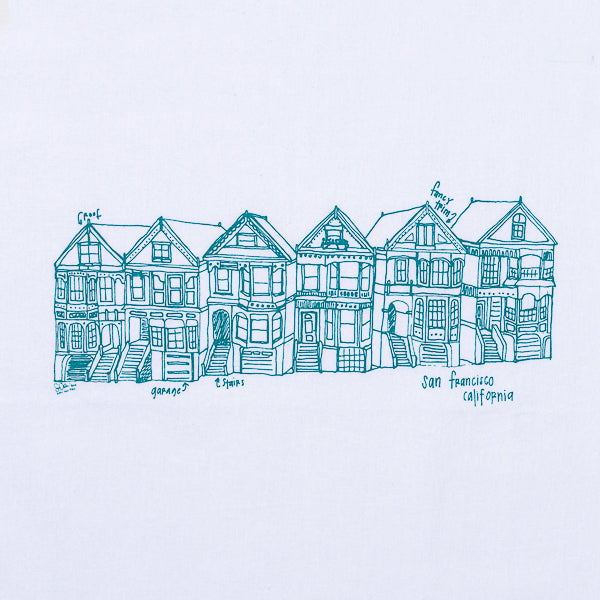 Girls Can Tell, Painted Ladies of San Francisco Tea Towel
San Francisco's Painted Ladies might quite possibly the most famous residential block in America! Girls Can Tell has drawn, labeled + screenprinted each detail of these gingerbread style beauties onto a washable lint-free 100% cotton floursack kitchen dish towel. Approximately 26 " x 26". Machine washable, tumble dry.
We feature a handful of makers and artists like Girls Can Tell who are not based in Northern California. They create beautiful SF themed products and share our love for San Francisco.