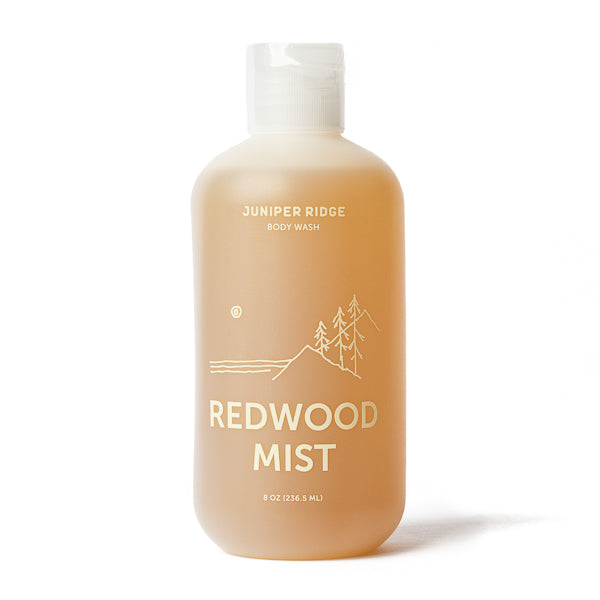 Juniper Ridge, Redwood Mist Body Wash
A concentrated liquid soap that transforms your shower into the fogged-in Redwood groves of the Northern California coast. Scent notes: Fog drenched forest, fresh rain, crisp coastal air. 8 fl oz. 100% Plant-Based. Paraben-Free. Phthalate-Free. Preservative-Free. Dye-Free. Cruelty-Free.
For use as hand soap or body wash, squeeze a nickel size pool into your hand, washcloth or loofah. Lather and rinse.