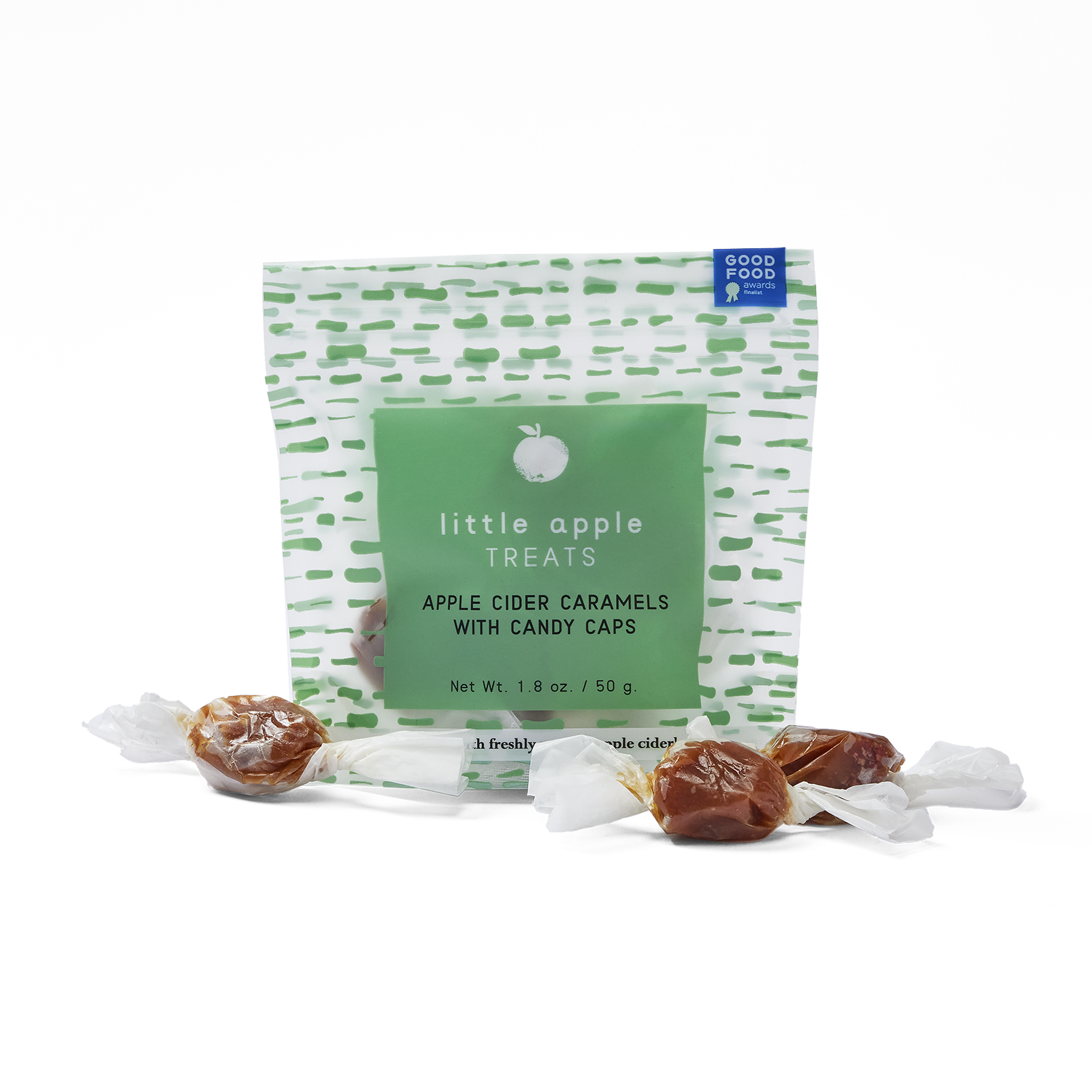 Little Apple Treats, Apple Cider Caramels with Candy Caps
Candy Caps are wild mushrooms that grow in Northern California up to central Oregon. Little Apple Treats add these tiny mushrooms to their apple cider caramel base, making them taste and smell just like maple syrup — they really don't taste like mushrooms! 1.8 oz. bag (6 pieces).
All their caramels start as freshly-pressed cider from the heirloom apples they grow on their Sonoma County organic farm. They are then slow-cooked to buttery perfection using local butter and cream + freshly ground spices and finally dusted with Pink Pearl apple powder and vanilla bean sea salt. This caramel is both a Good Food and SOFI Award winner. All of their caramels are freshly made in-house, in their own manufacturing facility.