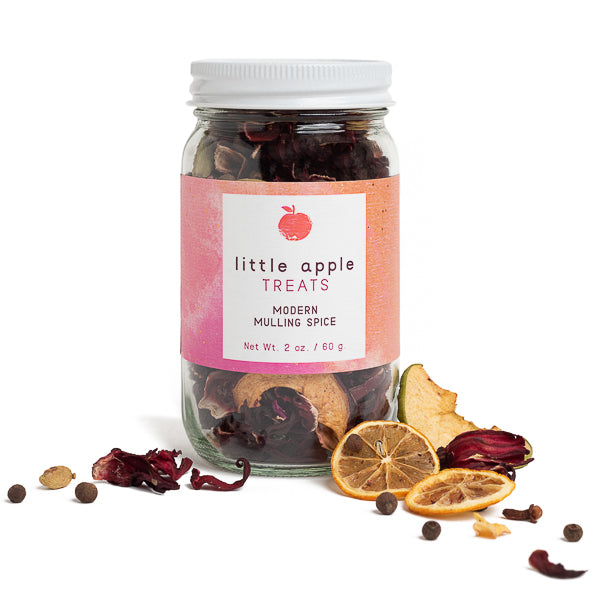 Little Apple Treats, Modern Mulling Spice
This mulling spice blend combines dried heirloom rose petals from Little Apple Treat's gardens, dried apples from their orchard, organic hibiscus blossoms, and organic spices including two types of cinnamon sticks, green cardamom pods, cloves, and allspice.
Each jar includes simple recipe instructions for using this blend to make a homemade modern mulled wine and we'll include a card with some additional recipes including our delicious non-alcoholic punch. The scent and flavor of this blend fill a home with merriment and celebration — perfect for entertaining or gift-giving! 2 oz. jar.
Ingredients: organic hibiscus flowers, organic dried apples, organic rose petals, organic cinnamon sticks, organic cloves, organic allspice, organic black pepper, organic cardamom, organic lime.