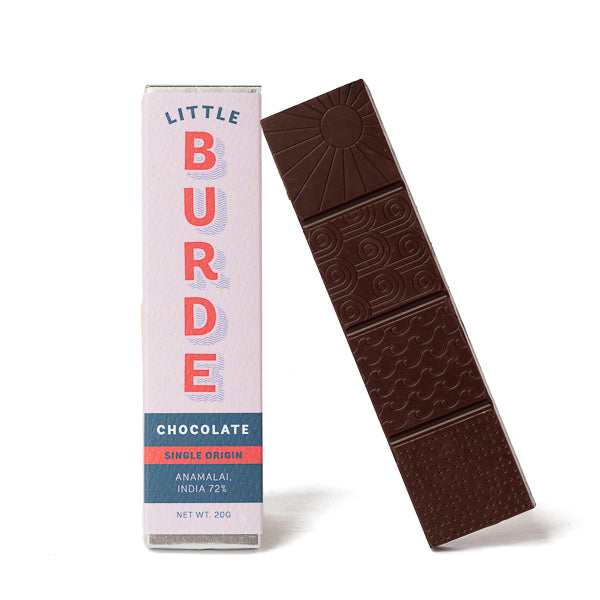 Little Burde, Anamalai Estate India 72% Dark Chocolate Mini Bar
This bar is like traveling on a flavor journey. Just when you think you got it figured out it shifts to another flavor with the most beautiful satisfying ending. It has a flavor profile of caramel and guava.

ALL ABOUT THE BEANS
Type: Estate
Location: Anamalai, Coimbatore, Tamil Nadu, India
Variety: Forastero, Criollo

ABOUT THE FARM
The Anamalai Farm is a cocoa, coconut, and nutmeg farm located near the town of Pollachi, in a region famous throughout India for its high quality coconuts. The entire area, located at the southernmost foothills of India's Western Ghats, is covered in coconut plantations.