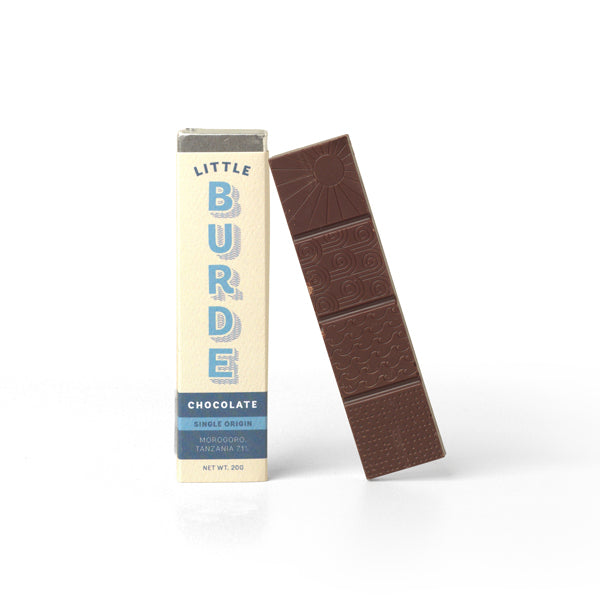 Little Burde, Tanzania Kokoa Kamili 71% Dark Chocolate Mini Bar
This bar is like traveling on a flavor journey. Just when you think you got it figured out it shifts to another flavor with the most beautiful satisfying ending. Tastes like raspberry jam pie with hints of coffee and cherry.

ALL ABOUT THE BEANS
Type: Central Fermentary
Location: Mbingu Village, Morogoro Region, Tanzania
Certification: Organic
Variety: Trinitario, Nacional hybrid seedlings

ABOUT THE FARM
Made up of 3000 smallholder farmers, most of whom farm between 0.5-2 acres of cocoa. Kokoa Kamili pays a premium--well above the market rate--to farmers for their 'wet' cocoa, and conducts its own fermentation and drying. Kokoa Kamili is situated in the Udzungwa Mountains National Park, an area known for its abundance of bird and mammal wildlife.