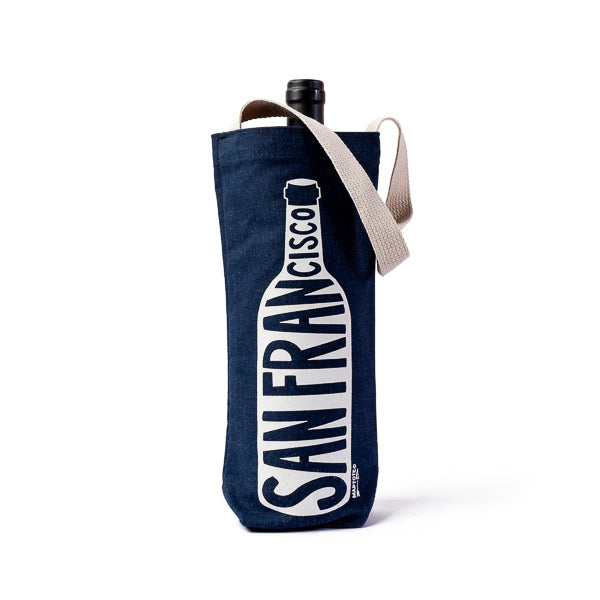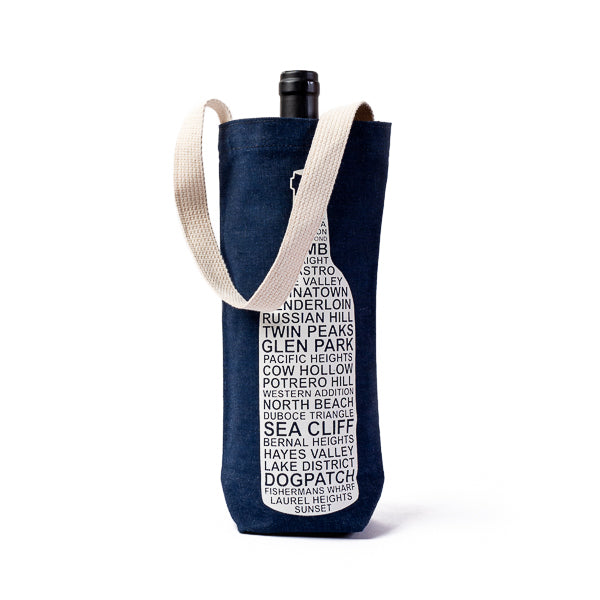 Maptote, Denim San Francisco Wine/Beverage Tote
This sturdy stylish denim wine tote features neighborhoods in SF. Makes a great gift for any wine lover.
We feature a handful of makers and artists like Maptote who are not based in Northern California who create beautiful SF themed products and who share our love for San Francisco.