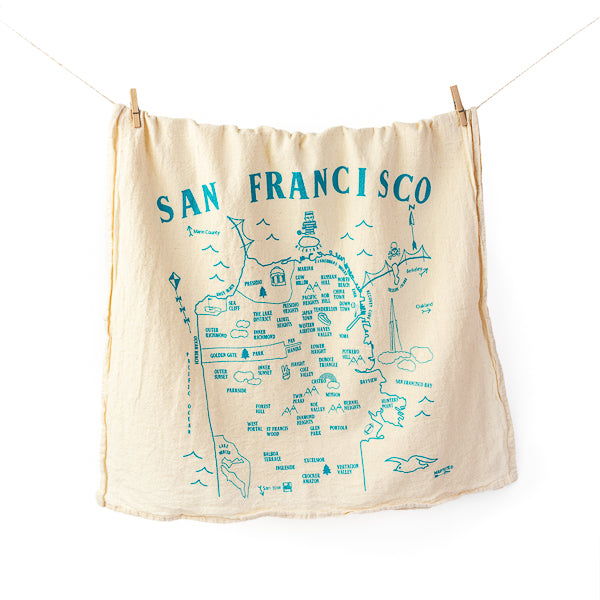 Maptote, Map of SF Tea Towel in Natural
This playful map with fun iconic illustrations of San Francisco kitchen dish towel in off white/natural is made from 100% cotton recycled flour sac. Approximately 21" x 32". Made in the USA.
We feature a handful of makers and artists like Maptote who are not based in Northern California who create beautiful SF themed products and who share our love for San Francisco.