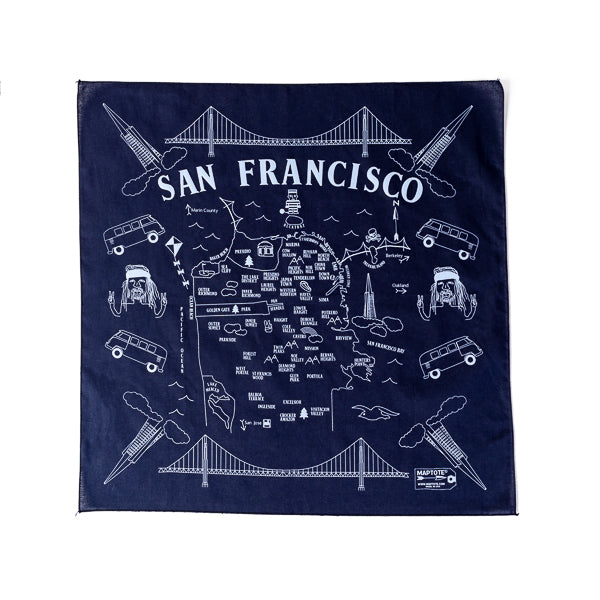 Maptote, Map of SF Bandana in Navy
Maptote's playful map of San Francisco bandana in navy is made from 100% cotton. Approximately 21" x 21".
We feature a handful of makers and artists like Maptote who are not based in Northern California who create beautiful SF themed products and who share our love for San Francisco.