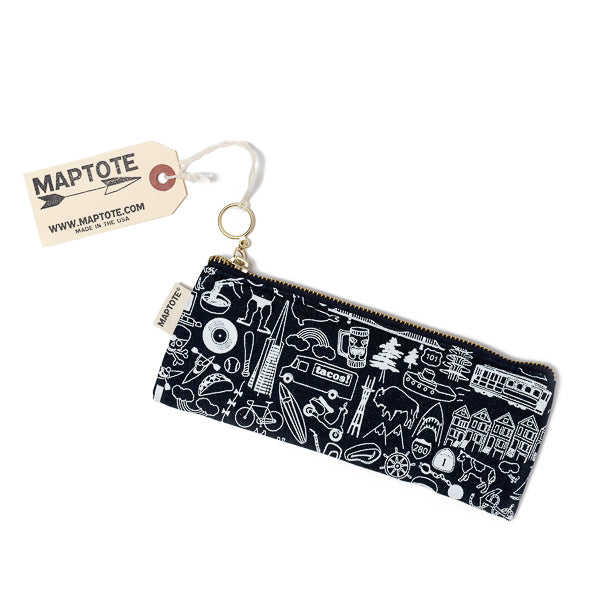 Maptote, San Francisco Denim Pencil Pouch
This denim pouch featuring fun illustrations of SF is perfect for organizing your pencils and other tiny must have items and makes an awesome gift! 100% cotton (10 oz canvas). Approximately 8" x 3".

We feature a handful of makers and artists like Maptote who are not based in Northern California who create beautiful SF themed products and who share our love for San Francisco.