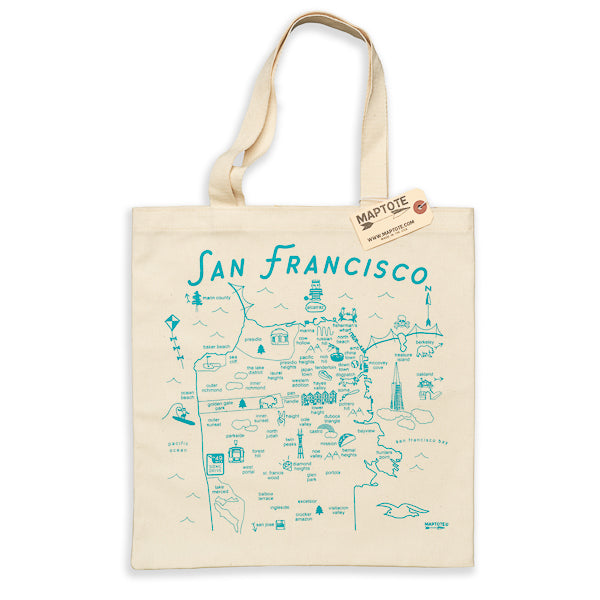 Maptote, San Francisco Map Tote Bag
This classic tote bag, featuring a playful map of SF with iconic illustrations makes the perfect gift or souvenir and is great for toting around groceries and all the daily necessities. 100% natural cotton (7 oz canvas). Approximately 15.5″ x 14″ with 21" handles. Made in USA.
We feature a handful of makers and artists like Maptote who are not based in Northern California who create beautiful SF themed products and who share our love for San Francisco.