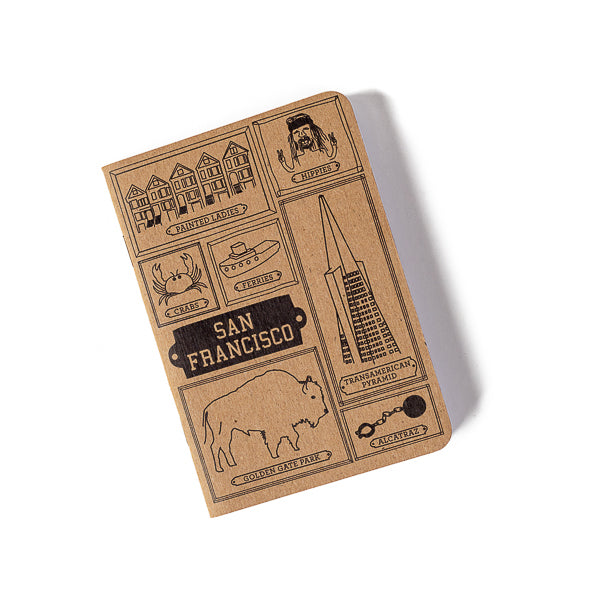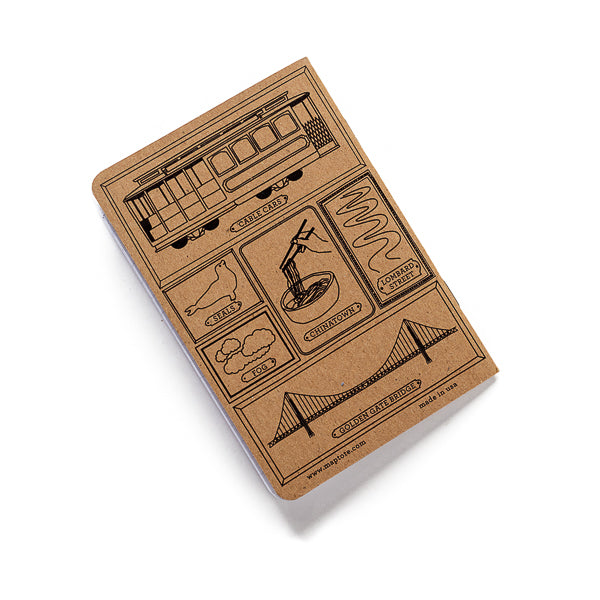 Maptote, SF Mini Notebook
A handy pocket booklet with playful illustrations of San Francisco landmarks on the cover and 32 lined pages inside, perfect for notes and doodles! 100% recycled paper. 5" x 3.5".
We feature a handful of makers and artists like Maptote who are not based in Northern California who create beautiful SF themed products and who share our love for San Francisco.