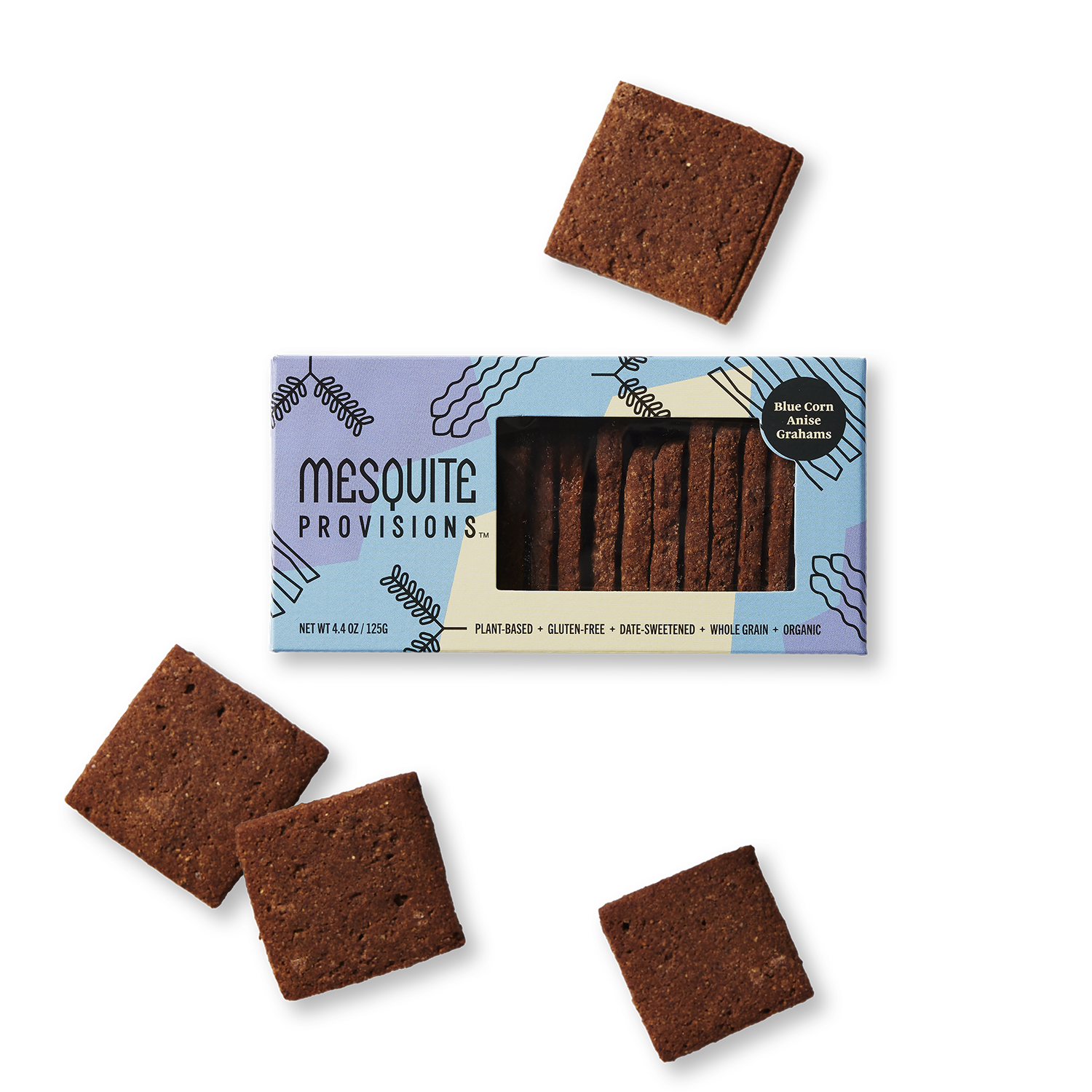 Mesquite Provisions, Blue Corn Anise Graham Crackers (V + GF)
Two traditional New Mexican ingredients are the stars of these azure hued grahams. Hints of anise are reminiscent of biscochitos, while Tamaya Blue Corn from the Santa Ana Pueblo creates a hearty texture, perfect for swooping up spreads. Vegan. Gluten Free. Ethically sourced. 4.4 oz box.
Ingredients: Cold pressed coconut oil*, blue cornmeal*, oat flour*, date syrup* oat milk* (oats, water), date powder*, corn flour*, chia seeds*, vanilla extract*, baking soda, anise seed*, kosher salt *Organic.