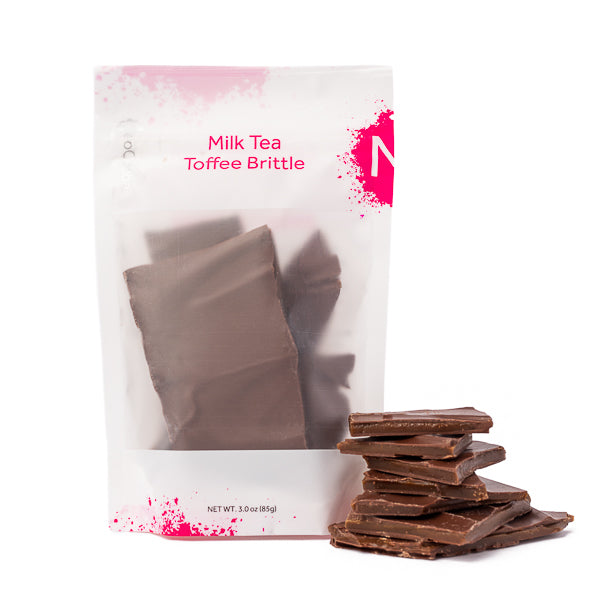 NeoCocoa, Milk Tea Toffee Brittle
Inspired by the refreshing boba beverages that you can find at your local bubble tea shop, NeoCocoa's Milk Tea Toffee Brittle is a crispy bite-sized treat that will take you back to that very last sip of tea. Dark brown sugar toffee is infused with Earl Grey tea and then enrobed in a unique blend of dark milk chocolate. 
NeoCocoa handcrafts in small batches using only the highest quality, 100% natural ingredients. Packaged in air-tight, stand-up pouch that is completely recyclable. Net weight 3oz.
Ingredients: Milk chocolate (milk, chocolate liquor, sugar, sunflower lecithin, pure vanilla), organic brown sugar, organic butter, black tea, bergamot oil.