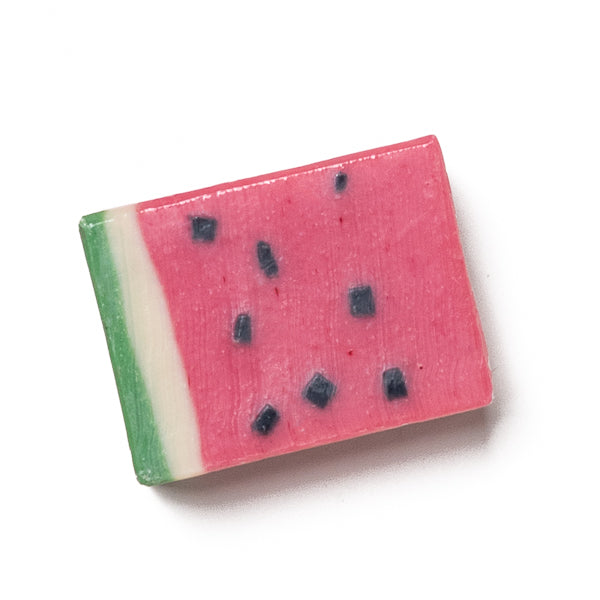 One Leaf Soap, Watermelon Soap
This watermelon scented soap is handmade here in the Bay Area. Founded to help the the maker's allergies to soap, One Leaf Soap makes everything from scratch with the highest quality oils.
Ingredients: organic coconut oil, organic olive oil, organic palm oil, organic soybean milk, water, activated charcoal powder, mica powder Each bar approx.: 2.25" × 3" × 1.12". Approx 5 oz.