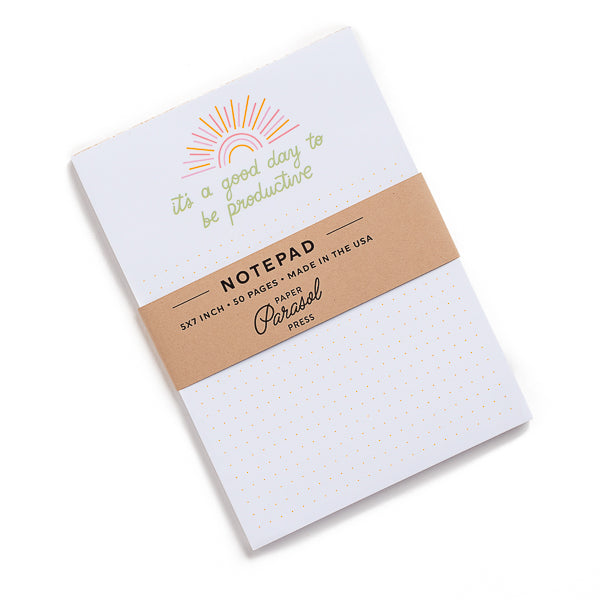 Paper Parasol Press, It's a Good Day to Be Productive Notepad
Fun, inspirational notepad from Paper Parasol Press. 50 page notepad with chipboard backing. 5"x7".

Paper Parasol Press was founded in 2009 by Cindy Tomczyk and moved to the San Francisco Bay Area in 2012. Cindy and Bret (and pup Rey) are inspired by the energy of the West Coast and are fans of handwritten correspondence, human connections, and artful designs.