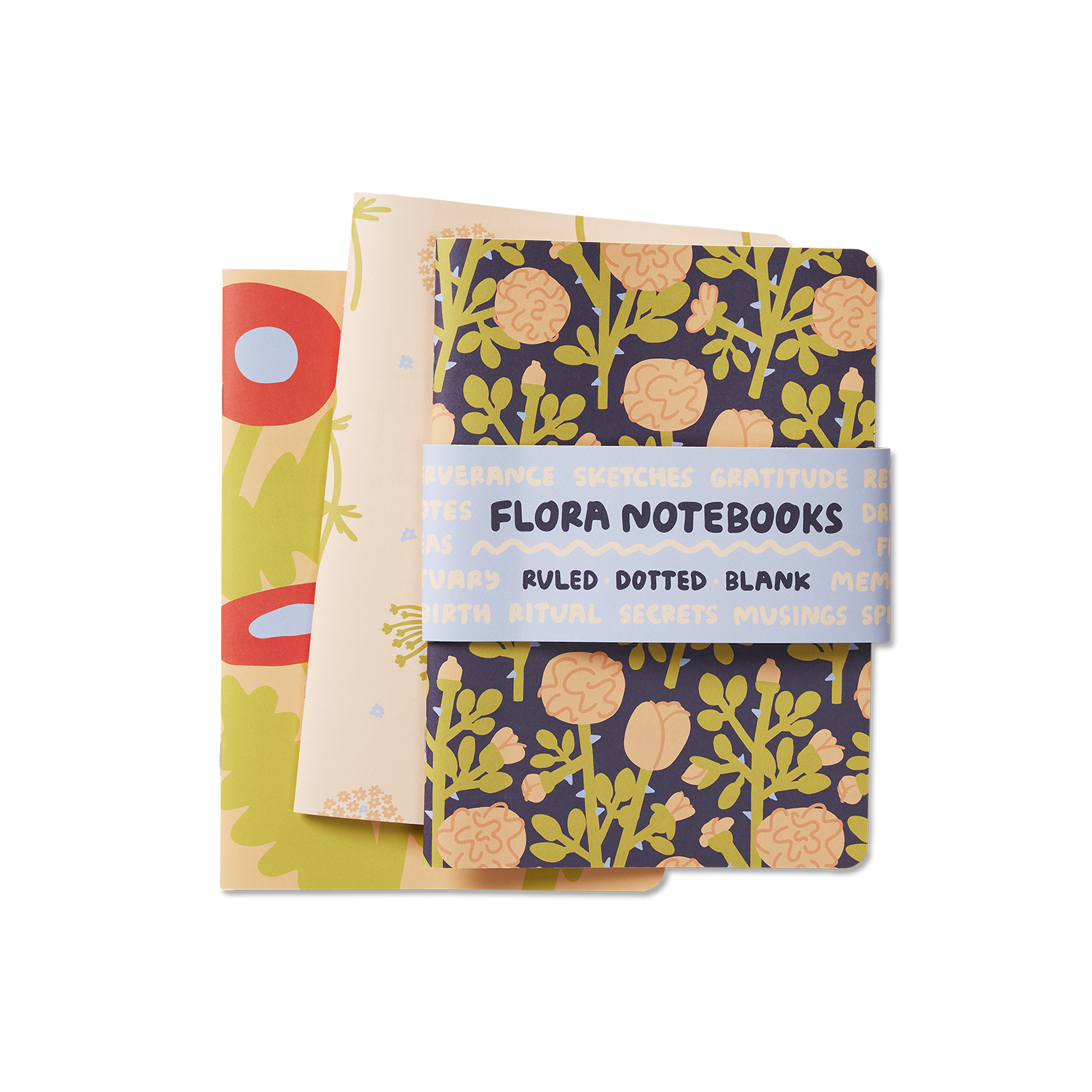 People I've Loved, Flora Notebooks Trio
Rose, Poppy, & Queen Anne's Lace adorn this trio of notebooks made to capture imaginings, dreams, sketches, field notes, recipes, or whatever your mind can conjure. Designed with Christina Labey & Conveyor Studio, each notebook contains different interiors—blank, lined, and dotted—plus a mythology of the flora represented on its cover. 5.75 x 8 inches.
Based in Oakland People I've Loved is woman owned and operated.