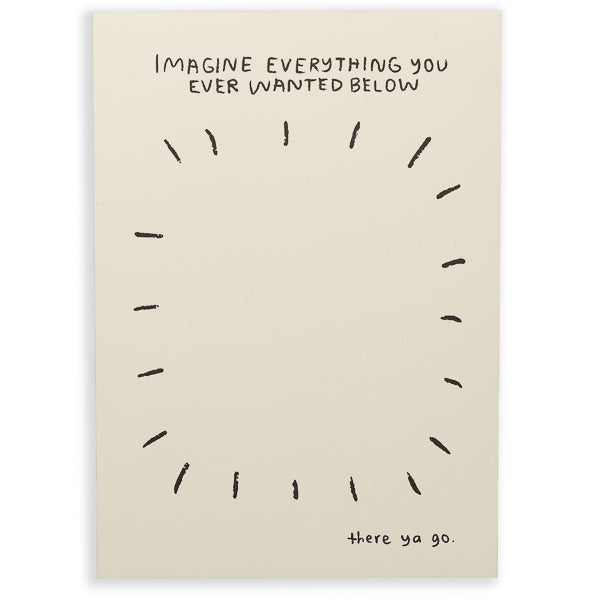 People I've Loved, Imagine Everything Notepad
Poof! Here's a handy tool for manifesting everything you've ever wanted. The only limit is your imagination. 7" x 5" 75 sheet notepad. Made in United States.
People I've Loved is a small printmaking workshop based out of Oakland, California specializing in hand-printed & assembled objects. People I've Loved started in 2011 when Carissa Potter left Colpa Press to focus on creating a stationary line that would bridge the gap between people by helping them have authentic and sometimes difficult conversations. Over the years, People I've Loved has had an awesome team that believe that more brains are better than one.