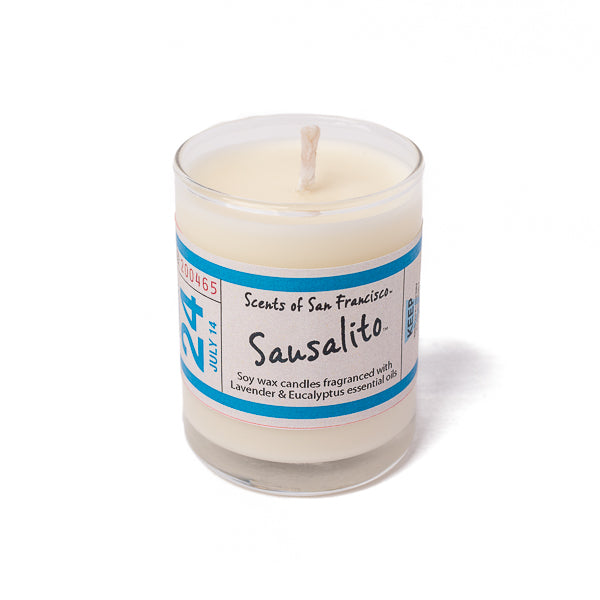 Scents of San Francisco, Sausalito Small Candle
Scents of San Francisco's small glass votive candle has the calming notes of lavender and the natural aroma of the eucalyptus trees to embody the spirit and beauty of Sausalito.
 Custom blended with only pure essential oils including peaceful lavender with a touch of sea salt and refreshing eucalyptus. 2oz. Burn time approximately 20 hours.