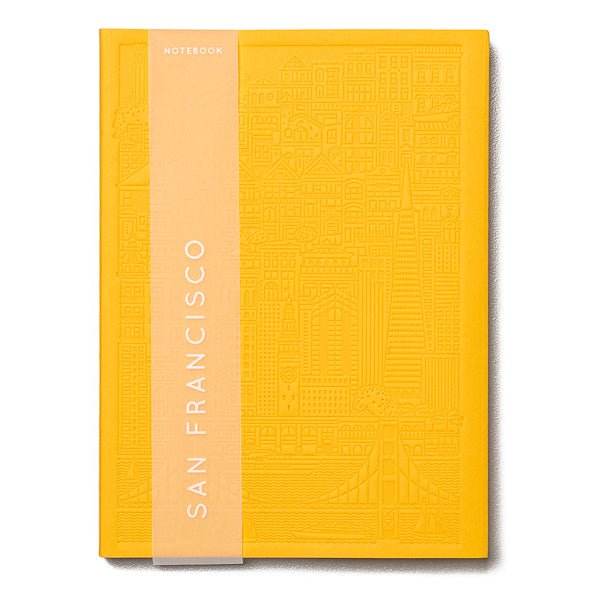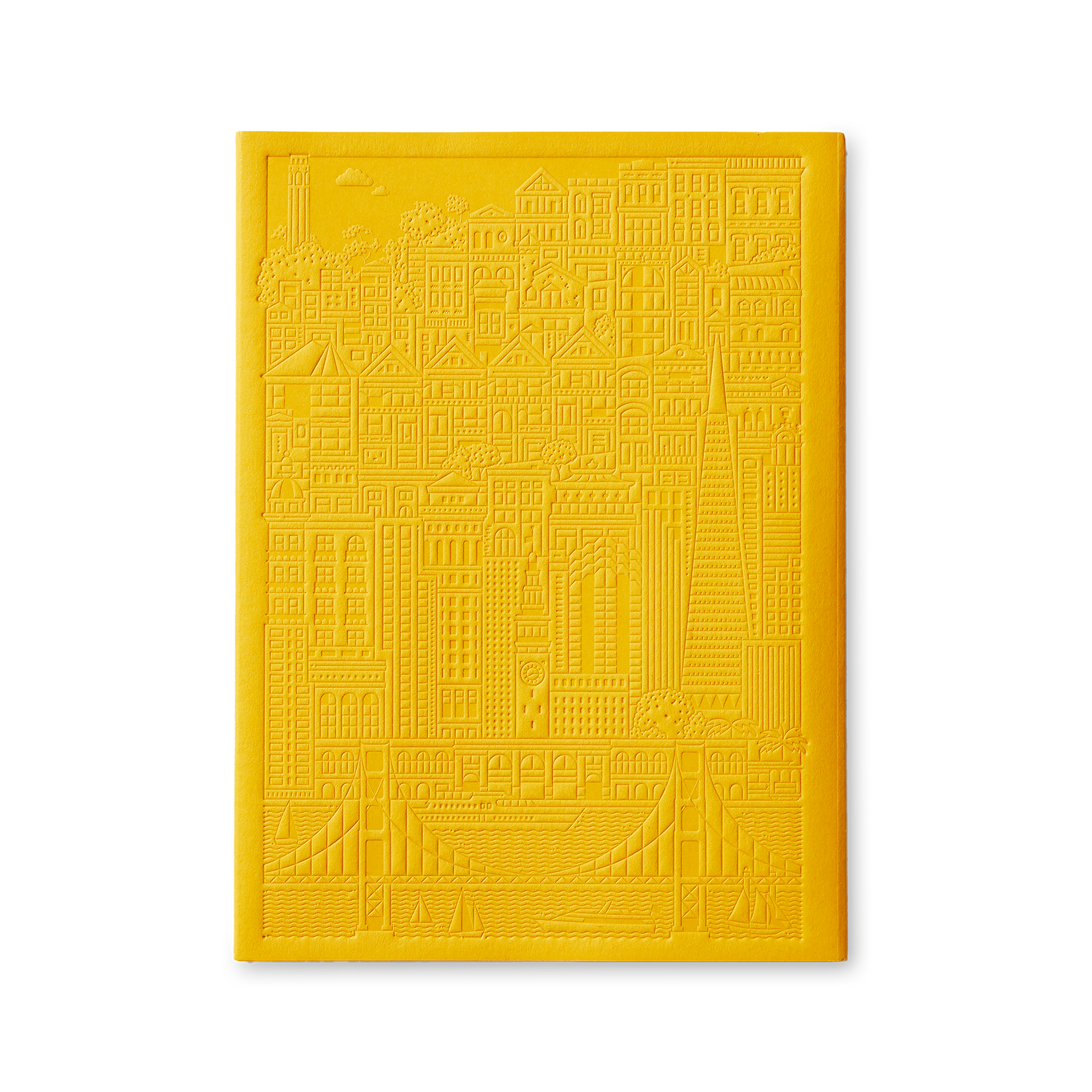 The City Works, Embossed San Francisco Notebook in Bright Yellow
Beautiful hand-pressed embossed notebook featuring highly detailed San Francisco landmarks in bright yellow. New larger size features 128 blank pages inside.

We feature a handful of makers and artists like The City Works who are not based in Northern California. They create beautiful SF themed products and share our love for San Francisco.