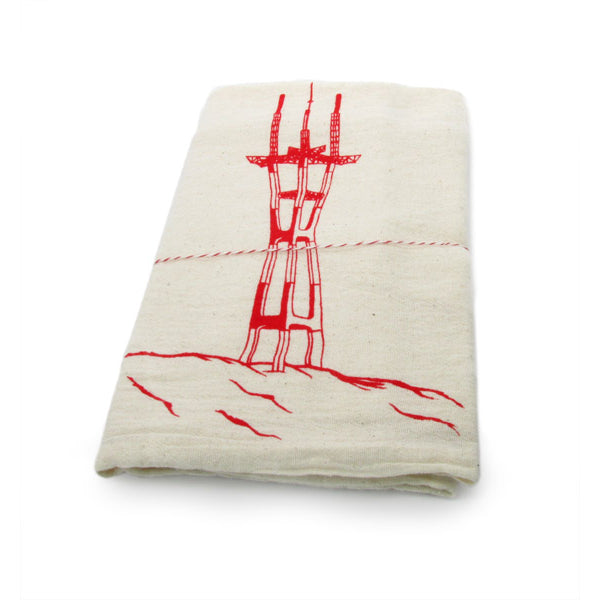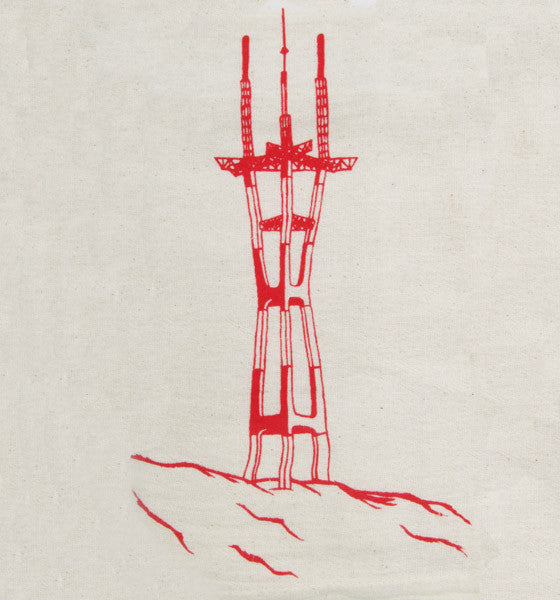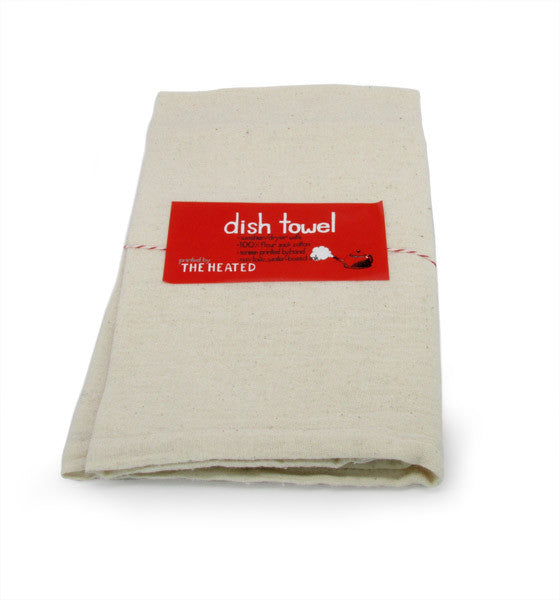 The Heated, Sutro Tower Tea Towel
Sutro Tower has been a polarizing issue for San Francisco. Some considered it an eyesore when first constructed and some considered it a wonder. Guess which side The Heated is on? The skyline of San Francisco just wouldn't be the same without this landmark. 
This dish towel was printed in San Francisco with non-toxic, water-based red ink. Absorbent, 100% natural flour sack cotton kitchen dish towel, approximately 25" x 29". All four sides are hemmed. Washing machine/dryer safe. Made in the USA.