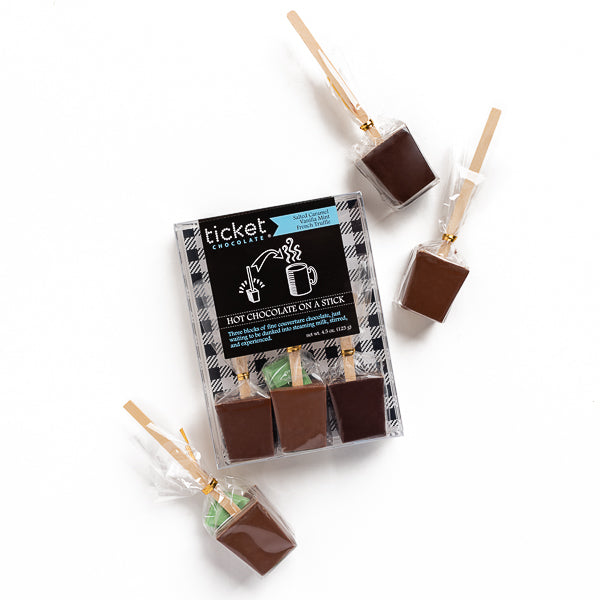 Ticket Chocolate, Hot Chocolate on a Stick Trio
Three of Ticket Chocolate's most popular hot chocolate flavors just waiting to be dunked into steaming milk, stirred, and experienced. This 3-pack includes 1 of each of the following:

*Salted Caramel, 40% cocoa. Coarse sea salt tops a block of creamy, caramely milk chocolate.

*Vanilla Mint, 37% cocoa. A hint of mint blends with warm vanilla in our creamiest milk chocolate.

*French Truffle, 55% cocoa. Fine dark couverture blends with a pinch of classic cocoa.