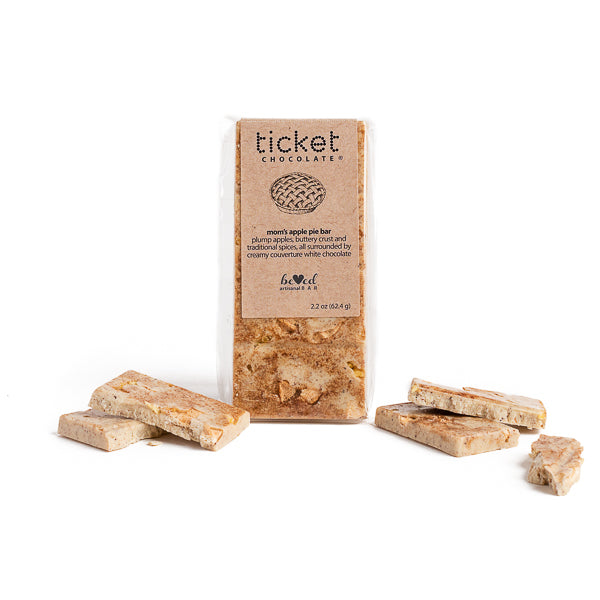 Ticket Chocolate, Mom's Apple Pie White Chocolate Bar
Plump apple pieces, buttery crust, and traditional apple pie spices all surrounded by creamy couverture white chocolate. Ticket Chocolate's Mom's Apple Pie Bar captures the essence of that homey American taste in this bar. With the white chocolate evoking the vanilla ice cream that tops Mom's pies to peerless perfection!
Each beloved bar is a tribute to a food Ticket Chocolate adores -- a dish that has meant something big to them in their lives. Every one of their Beloved chocolate bars is crafted by hand, among small batches of fellow chocolate bars, using only the finest chocolate, fresh inclusions, and natural flavoring -- simple, fresh and natural.