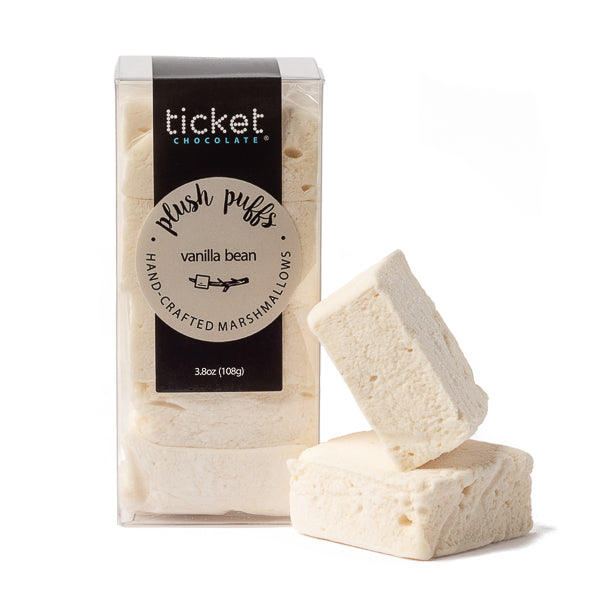 Ticket Chocolate, Vanilla Bean Marshmallows
Enjoy the classic simplicity of Ticket Chocolate's delicious and smooth vanilla marshmallows. Pure and sweet, these are made with real vanilla beans and are perfect for roasting, melting into coffee or hot chocolate or snacking right out of the bag! 4oz.
Contains: GELATIN. Gluten-free/ Fat Free / Corn Syrup Free.