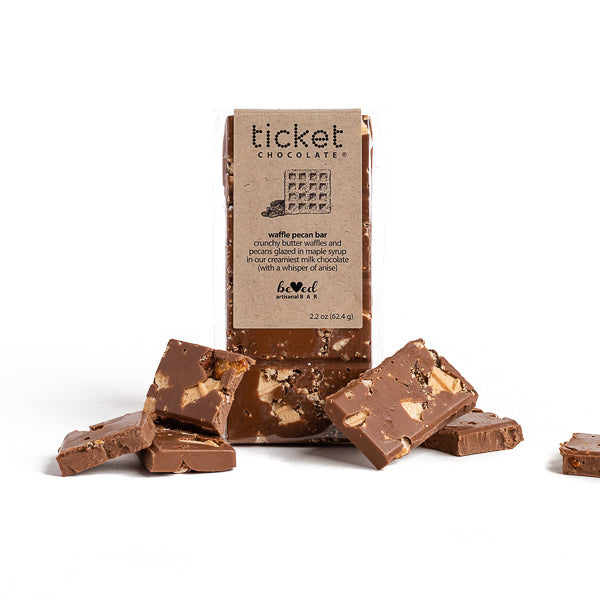 Ticket Chocolate, Waffle Pecan Milk Chocolate Bar
Crunchy butter waffles and pecans glazed in maple syrup in creamy milk chocolate (with a whisper of anise). The waffle pecan bar is Ticket Chocolate's salute, in chocolate, to mom's wheaty Sunday waffles, drizzled with Vermont maple syrup, patted with butter, and piled with pecans. 2.2oz.
Each beloved bar is a tribute to a food Ticket Chocolate adores -- a dish that has meant something big to them in their lives. Every one of their Beloved chocolate bars is crafted by hand, among small batches of fellow chocolate bars, using only the finest chocolate, fresh inclusions, and natural flavoring -- simple, fresh and natural.