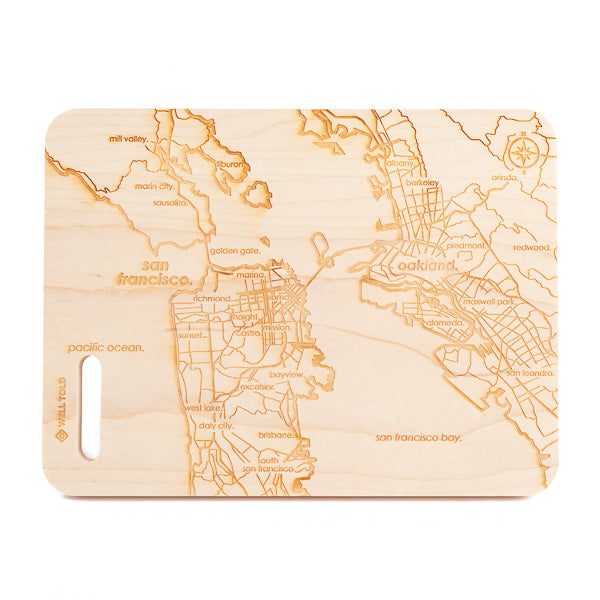 Well Told Design, San Francisco Map Mini Bar Board
This 6"x8" maple wood bar prep board is etched with the streets and neighborhoods of San Francisco. Use the blank side as a cutting board and the beautifully engraved side to serve up your creations in style. The beveled edge adds a refined touch while allowing for easy placement and pickup. Designed and made in the USA. 
We feature a handful of makers and artists like Well Told Designs who are not based in Northern California. They create beautiful SF themed products and share our love for San Francisco.